Crietz
Crietz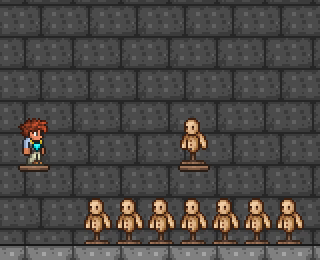 Crietz is a craftable accessory. While equipped, any critical strike dealt will create a fountain of 3 sparks of energy, dealing additional damage to any enemy they hit.
The damaging energy deals 1/10th of the damage dealt by the critical strike, and cannot deal critical strikes themselves.
The burst of damaging energy will be triggered by mini-crits.
Thorium

Ore •

Bar •
Block •

Block Wall •
Brick •
Brick Wall •

Platform •
Furniture •

Pax
Thor's Hammer •
Blade •

Spear •

Boomerang •
Dagger •

Bow •
Revolver •

Staff •
Purify

Armor •
Shield •
Band of Replenishment •

Crietz •
Mining Charm
Armor •
Accessories (
Combat ) •
Vanity (
Dyes )