As part of the Unified Community Platform project, your wiki will be migrated to the new platform in the next few weeks. Read more here.
Night Staff
This is a donator item! It is dedicated to: Clarynaa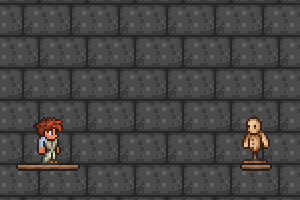 The Night Staff is a craftable Hardmode magic weapon. It shoots a dark energy surge projectile that, upon hitting an enemy, causes the player to shoot three additional smaller surges that spread outwards and home towards nearby enemies to deal additional damage.
Its best Modifier is Mythical.
Weapons (List):

Melee weapons •

Ranged weapons •
Magic weapons  •
Summon weapons •

Thrown weapons •

Radiant weapons •

Symphonic weapons •
True Damage weapons