As part of the Unified Community Platform project, your wiki will be migrated to the new platform in the next few weeks. Read more here.
Quake Gauntlet
This is a donator item! It is dedicated to: Busy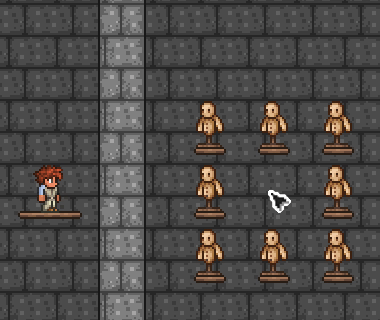 The Quake Gauntlet is a craftable Hardmode melee weapon. It cracks the fabric of reality around the cursor, damaging enemies in an area-of-effect. The cracks spread outwards randomly from the initial burst to deal further damage.
Its best modifier is Godly.
Weapons (List):

Melee weapons •

Ranged weapons •
Magic weapons  •
Summon weapons •

Thrown weapons •

Radiant weapons •

Symphonic weapons •
True Damage weapons