As part of the Unified Community Platform project, your wiki will be migrated to the new platform in the next few weeks. Read more here.
Teslanator
This is a donator item! It is dedicated to: Zarko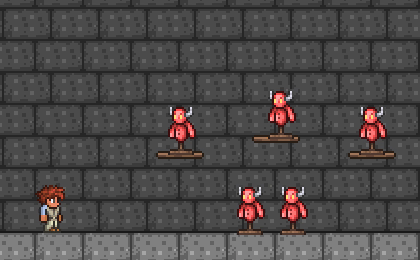 The Teslanator is a Hardmode ranged weapon sold by the Steampunker. It uses Steam Batteries as ammunition, firing an electrical current that automatically travels between up to 5 nearby enemies, dealing damage in the process.
Weapons (List):

Melee weapons •

Ranged weapons •
Magic weapons  •
Summon weapons •

Thrown weapons •

Radiant weapons •

Symphonic weapons •
True Damage weapons